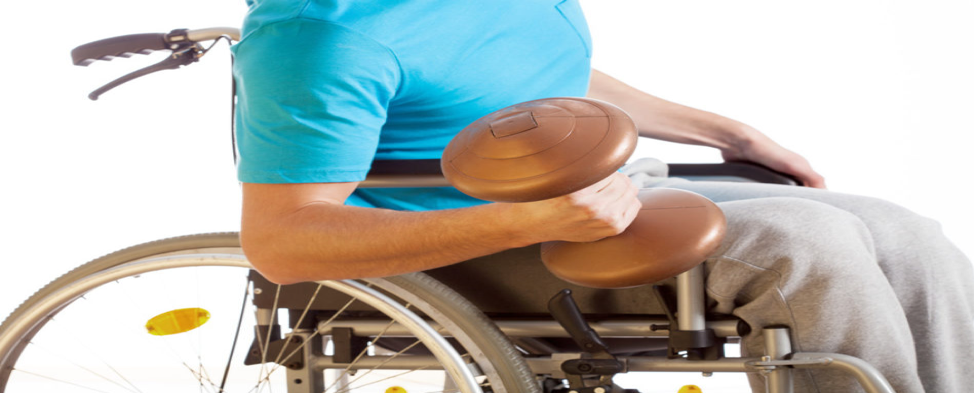 Exercising regularly not only improves health and prevents diseases like type 2 diabetes and cancer, it has also been proved that regular physical activity can improve your muscle strength and helps your cardiovascular system work more efficiently. This means your heart and lung health improves through exercise and in turn, the immediate and long-term effects both have a giant and positive impact on the quality of your life. Keeping fit and healthy and exercising regularly can be a hard enough task for people as is, however, it can be even harder for disabled people who have limited mobility.
Limited mobility or disability doesn't mean it is impossible for the disabled person to exercise. There are tons of specific exercises and techniques out there which focus on different parts of the body. You can either ask a doctor or a fitness professional familiar with your disability while choosing which exercise is the best for you, or you can make that choice yourself depending on your personal understanding on what part of your body you need to work on the most.
Here is a list of exercises which can be done at home without any equipment. Before starting exercising, it is best to relax your mind and your body. One way you can do both is Progressive Muscular Relaxation (PMR). For complete body PMR, sit or lie down in a comfortable position and take five deep breaths. Feel free to create relaxing imagery in your mind when you're inhaling, like you're breathing fresh morning air in your favorite park, or getting direct help and breathing freely using a breathing machine. Tense and release your feet, legs, buttocks, stomach, hands, arms, neck, and face, one by one. Continue this to the count of five while keeping your eyes closed and breathing deeply.
1. SIT TO STAND
If you have some control over your lower body, perch yourself at the front edge of a chair and place your feet flat on the ground, behind your knees. Lean your upper body slightly forward and try to push yourself up using your legs into a standing position. If you can't do it without the support of your arms, try placing your hands on your knees and then pushing yourself up. Once you're in a standing position, slowly and carefully lower yourself back on the seat till you return to the position you started in. If your legs are too weak for this setting, use a grab rail or shelf to pull yourself up while putting as much force through your legs as physically possible for you.
2. AEROBIC RESISTANCE TRAINING
You'll need a lightweight resistance band for this one. Choose a resistance which will allow you to have 40 to 50 per set repetitions and perform resistance exercises at a fast pace. Perform 2 to 3 sets and take minute long breaks between sets per exercise. You can start off by wrapping your resistance band under your chair, couch, or bed. Perform tricep extensions,bicep curls, front and side shoulder raise, and shoulder press exercises. You can also wrap the band around your chair to perform a chest press. Wrap the band around a pole or support and pull using your hand to work on your back muscles.
3. BOXING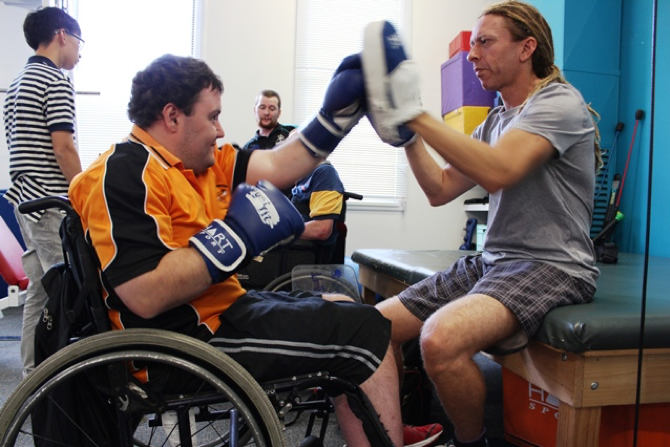 Make a fist, imagine a target, and start swinging to raise your heart rate and burn excess calories. Watch videos on boxing online to figure out posture and technique. Think of the boxing legends and if you want, imagine yourself as one while you swing at your mobile punching bag or at thin air. Ask a friend to help you out if you don't want to be boxing alone or purchase an interactive boxing or physical exercise related gaming system like PlayStation, Xbox, or Nintendo. Punching thin air can burn upto 390 calories per hour.
4. DANCING/ HULA-HOOPING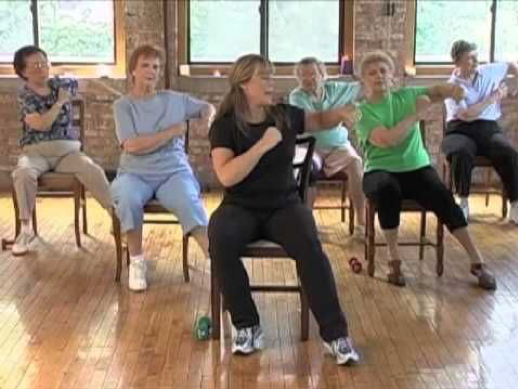 Turn on some of your favorite upbeat music. Sit comfortably wherever you want, and now start moving. There are no limitations to dance moves but you can also look up videos for moves which you can easily do and are very effective. Wiggle your body, especially your hips and make figure eights. Move your arms and legs and feet. Use Frisbee rings or hula-hoops around your wrists. Make them move in circles as you rotate your wrists. Do this while making figure eights with your hips. All of these movements will get your heart rate up and you'll be able to strengthen your body to move and get around better.
5. SEATED BACK EXTENSIONS/ DORSAL RAISES
Abdominal exercises go best when paired with exercises which help strengthen lower back muscles. They need the balance lower back muscles exercises provide. Start this particular exercise by lying on the floor face down, bring the tips of your fingers to your temples and spread your elbows wide. Raise your head, shoulders, and thighs up from the floor at the same time. Slowly lower yourself but prevent your arms from touching the floor to make sure you don't relax completely.
Author Bio:
This guest post was written by Hassan Khan Yousafzai, he is passionate about Digital marketing. Along with educational background in Software Engineering he is bridging gap between marketing and development department.
Breathing Machine : https://breathing.com/

Categories: Adaptive Sports, Disabilities and Special Needs